Map the Route to Success
Visual Project Planning.
You don't have to be a master strategist to plan a project and achieve project success. Organize, plan and align to pull off your team's best project yet with MindMeister.
Organize ideas and set S.M.A.R.T. Goals.

Keep stakeholders and key players aligned.

Turn plans into action via the MeisterTask integration.
Trusted by 25 million happy customers worldwide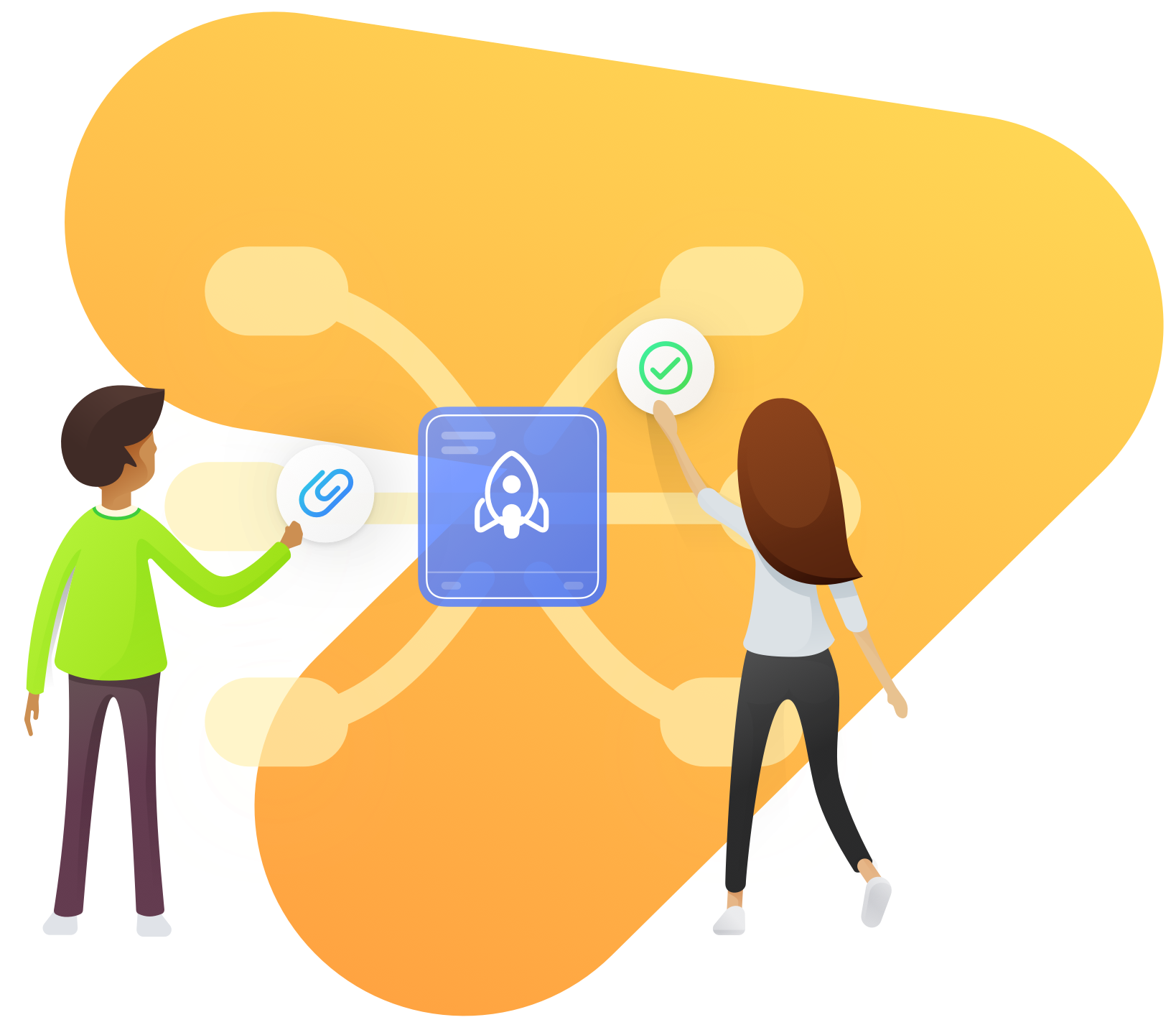 Got the Idea?
Plan a Project with Mind Maps.
Give your team the project planning tools they need to get creative. Let your team brainstorm ideas, then collaborate to refine your project planning online. Integrate your project maps with MeisterTask to turn ideas into action!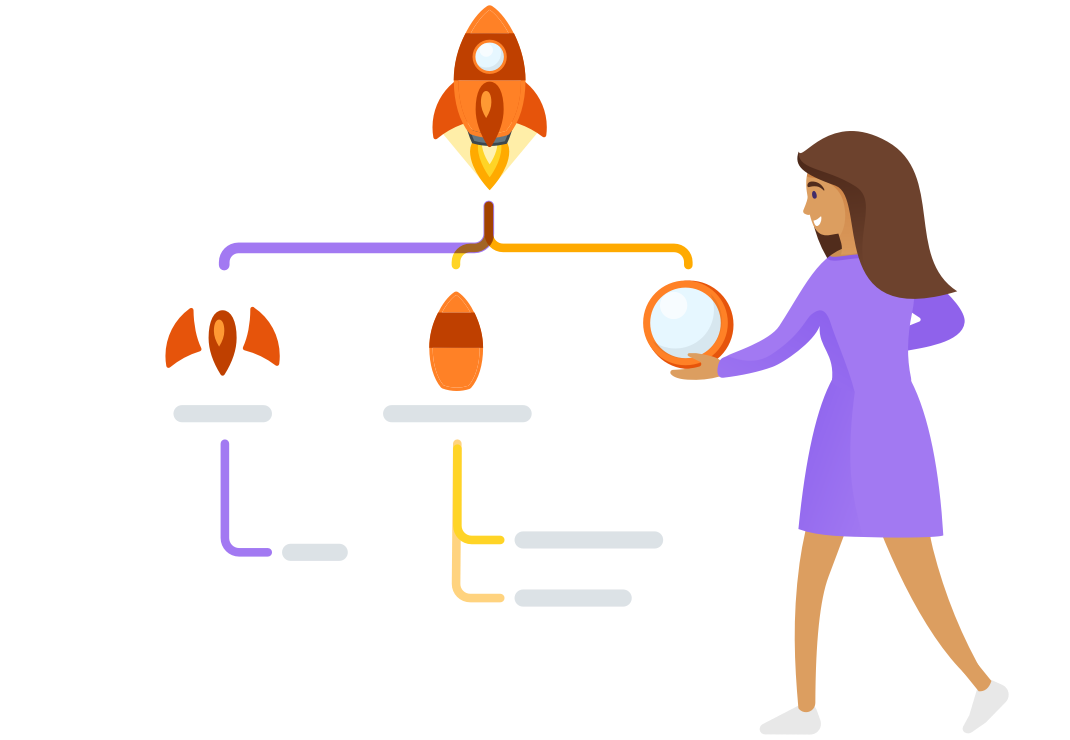 Align Whenever, Wherever
Remote Project Planning.
Just because you're not in the same room doesn't mean you can't create epic project plans. With MindMeister's collaboration features, project planning is simple. Anytime, anywhere.
Project Planning Online
Put Your Projects on the Map.
From your first project brainstorming session to your final presentation, MindMeister's extensive feature set is perfect for getting the most out of your project plans.
See why more than 26,000 teams trust MindMeister with their projects.
Start for Free.
Upgrade Anytime.
Three Steps to Better Projects
How to Plan a Project with Mind Maps.
Your project plan is essential to your project's success. A good project plan should include your goals and objectives, budget and costs, resources, and specific tasks. Mind maps can help you plan concrete steps for your project and boost collaboration, creativity and flexibility in the process. With mind maps, you can streamline and improve any project – from simple to complex – at any stage in the process. Here are the three steps to planning success with mind maps:
Generate Big Ideas, Together.
Brainstorm Collaboratively
Every project starts with an idea. Start with your main project idea at the center of your map. Then, add related keywords, filling your map out with fresh ideas for your project. Once you've got a bunch of great ideas, it's time to start organizing your plan.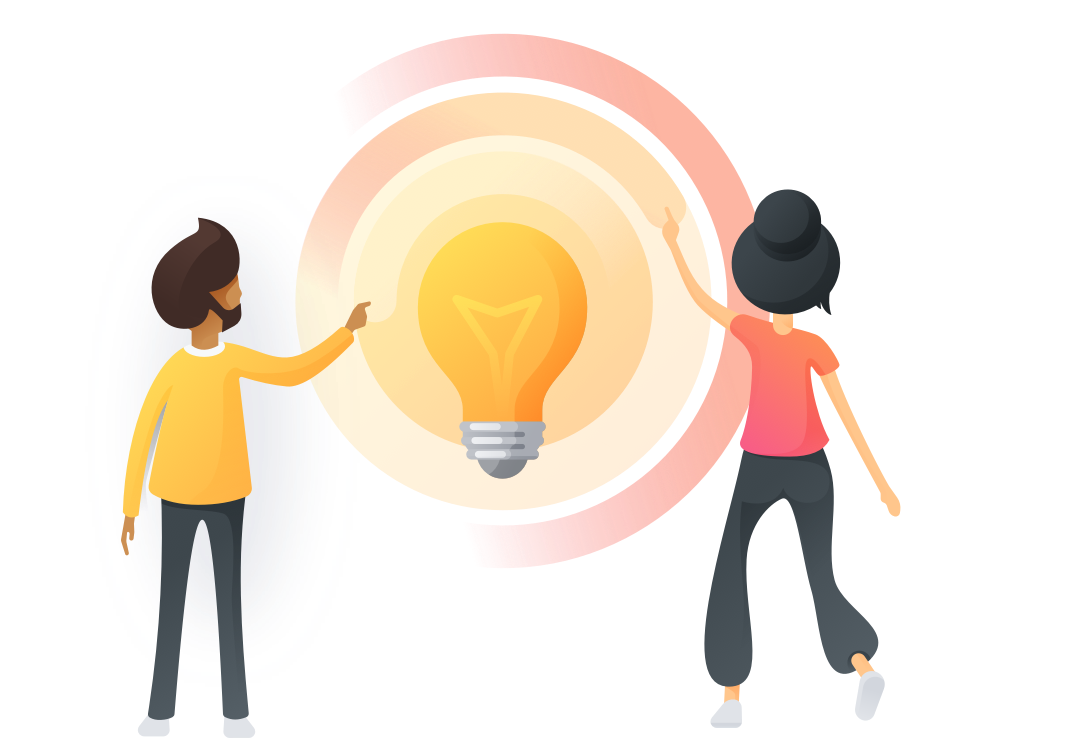 Work Smarter, Not Harder.
Outline Plans
Now that you've got a map full of project ideas, it's time to sift through to find the best of the best. Once you've narrowed down your ideas, start to organize them into a logical structure. It's easy to do this by dragging and dropping topics in your MindMeister mind map. Now that you've got a set of categories and related ideas, it's easier to define your project.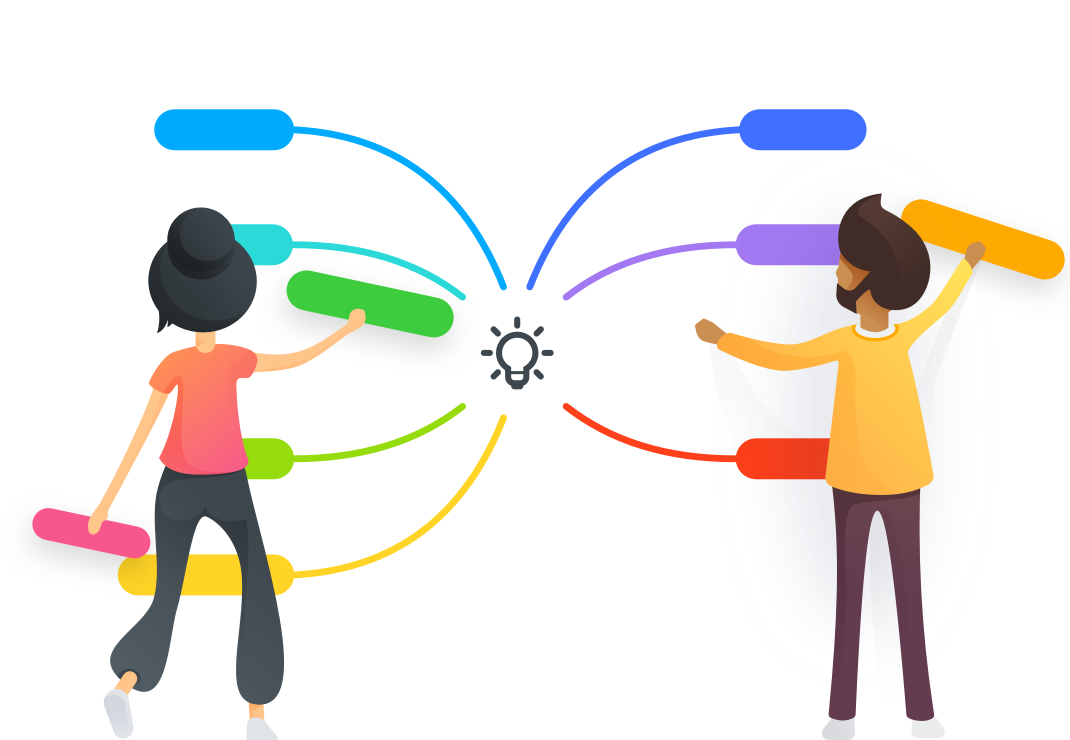 Keep Everyone on the Same Page.
Maintain the Overview
Once you've developed your project plan and set it in motion, it's essential to maintain the overview. Use online mind maps to keep stakeholders and project contributors on the same page. MindMeister's sharing functions enable you to visualize the status of your project, present specific elements of a project, invite feedback and much more.
Plan, Execute, Document, Done.
The Meister Suite.
Project planning is the first step toward project success. Use the entire Meister Suite to manage your projects from ideation, to execution, to documentation. It's seamless, end-to-end workflow management.
Brainstorm with ready-made project planning templates in MindMeister.
Manage tasks and to-dos with MeisterTask.
Create specs and documentation in MeisterNote.
"We develop topics and ideas using mind maps in MindMeister. This is how, collaboratively across the entire bank, we are able to build solutions from ideas."
Head of Organizational Development, Volksbank Raiffeisenbank (VR) Würzburg
Give Context to Your Ideas
Add. Link. Integrate.
Securing Your Ideas
Your Privacy. Our Priority.
MindMeister is a Trusted Cloud certified service and fully EU-GDPR compliant. All our products are hosted in the European Union with servers located in an ISO 27001 certified data center in Frankfurt, Germany.
Experience the Power of Mind Mapping
Try MindMeister for Free.
Upgrade Anytime.